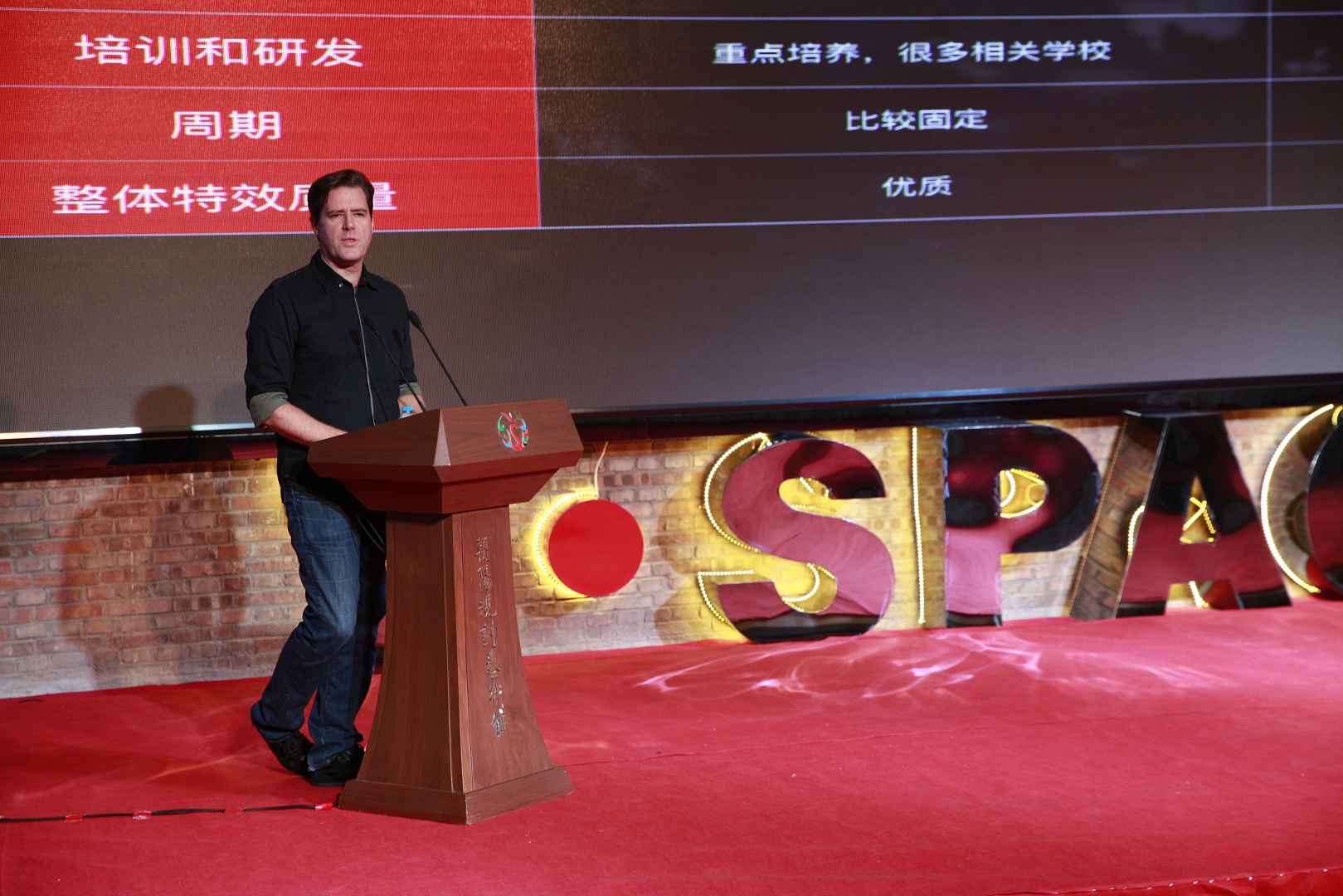 on 25 October 2016
The 2016 3D Technological and Creative Expo of the Beijing Cultural Fair (hereinafter referred as the 3D Expo) kicked off at the BEIJING CHAOYANG ART GALLERY on 25 Oct, according to the China News.com reported in Beijing on the same day. The up-coming 6 days will bring audiences and participants a clarified vision on the digital creative industry and a dazzling VFX ever.
A depiction of Digital and Creative Industry with 12 sub-events
As part of the 11th session of the Beijing Cultural Fair, this year's 3D Expo themed "the future of the digital and creative industry". The host will give 3D film fanciers a holistic way to unfold the mysterious veil lain behind the digital creative sector as a " Strategic Emerging Industry " through 12 sub-events.
At the opening ceremony, experts and scholars from domestic cultural and creative groups, VR and among other film and TV industries will sit together to discuss the three main topics: "discovering the future of digital and creative industry in China", "creating a new picture with a technological chain to promote the industrialization in China's film sector" and "carrying an R & D on virtual reality, technique application and scene development", which focuses on the development trend of China's digital and creative industry, industrial integration, virtualization technology in the film production, VFX workflow and virtual Cinematography and among others.
More events showcasing the glories of the digital creative industry in different aspects will be launched in the next 5 days, including "the establishment of an ecosystem to promote industrialization in China's film sector ", "a-10-year's unremitting efforts to unpack the VFX film" and " symposium on China's studio system", etc..
Meeting the VFX icons and international celebrities and talents
As for 3D fanciers and audiences that are so much keen on FX blockbusters, this year's 3D Expo definitely brings them a big visual feast that they cannot miss and an excellent opportunity to meet the international FX talents as well as know more about the story behind the VFX.
More than one hundred guests will attend the event including Dayne Cowan, director of the VES and president of the film department under VHQ group, Ron Fisher, senior FX master in Hollywood, Dan Mintz, the US renowned film director and CEO of DMG(an international 4 A agency), Kun Tao (producer of THE LOST LEGEND) and industrial experts and among others.
What's supposed to be the spotlight is, as Dayne Cowan will lead his team to show the best case studies that dwell on the industrialization in Hollywood film first hand to depict what is behind the FX blockbusters.
On top of that, the Expo will be the first of its kind to show some cutting-edge facilities in film shooting and production sectors both at home and abroad, and makeup in special effect as well as the T fashion show. In the meantime, top international and domestic 3D & 4K films will be released every morning freely to the public during the event.(ENDING)